about dr. l.
…where i'm from:
Before beginning my formal medical training, while raising my family, I did extensive work in multiple locations as a community organizer and lay health advocate, including ten years as a perinatal counselor and educator. In plain language, this means that from age 20-30, I taught birth classes, did labor coaching and helped out at births, wrote pamphlets about nutrition and other healthy topics, and was a breastfeeding and parenting counselor. I was working outside the regular medical system, and had no health insurance myself, so I learned a lot of "kitchen medicine," including herbal and non-pharmacological remedies.
During this time, I became skilled in individual counseling, and learned how to facilitate groups, how to speak in public, how to organize for grass-roots causes, etc. I also became that certain friend you would call if your baby ran a fever, or if you hurt your ankle and it swelled up, to figure out whether you needed to go to the emergency room, or could treat the problem at home. I got started doing housecalls early.
In my 30s, I went to college for the very first time, and earned a bachelor's degree in biochemistry, afterwards doing graduate work in clinical and social psychology. I got my medical degree from the University of Illinois, and my residency training from St. Mary's in Milwaukee (Medical College of Wisconsin), in a low-income, ethnically diverse, medically and psychologically complicated, generally fabulous neighborhood clinic population. At our small, inner-city community hospital, we had close-knit relations with medical specialists and allied health agencies. I pursued extra training in the care of chronic conditions, in women's health, and in behavioral medicine and health psychology, and became board certified in family medicine, the only all-ages primary care specialty.
I'm a member of the Ideal Medical Practice discussion group, which has more than 700 members, a teleconference-based practice-improvement curriculum, and annual conferences that provide support and know-how to the more than 100 independent 'micropractices' nationwide – including seven in Oregon (and seven more in the nearby Seattle, WA area). This group is dedicated to improving doctors' ability to deliver excellent, accessible care that is based on "what matters" to patients, not merely "what's the matter" with patients.
Since my roots are in home-based care, I'm most at home providing direct, personal care to my patients, in long-term, trust-based, flexible relationships. I am not very comfortable in the "big medicine" super-structures, where doctors "manage" their "patient loads", almost by remote control.
You'll notice a few people missing at my office – no receptionist to put you on hold, no cashier to check your insurance account, no nurse to take your blood pressure. I'll take your blood pressure myself, and answer the phone when you call, and we'll figure out the money together, in person. By keeping it simple, I'll never have to turn away someone who needs help, just because they don't have insurance or other medical resources.
On the other hand, as an old community activist, I greatly enjoy collaborating with specialists, hospitalists, and other primary caregivers, as we work together on improving the health of our individual patients, and of our community at large. However, dealing with multiple specialists as a patient, when you most need their help, can be very stressful. I'll always be there to help you figure out the details. Wherever, whenever we can keep it simple, we will!
My family roots are Western, from Multnomah Falls to Mulholland Drive. My dad's a physical-chemist genealogist long-distance runner, and a cancer survivor. My mom was a working poet, a renaissance and medieval scholar, and an expert on Golden Age science fiction. I guess you could say she is now a former cancer survivor. A recovering cancer survivor, depending on your beliefs! Between them, they speak/spoke eight languages (which often meant a different one for each day of the week), which often made things a little weird for me, in a good way, growing up.
I am married to an artist/freelance writer/thealogian. I have three grown kids – "birthchildren" – who are householders, organizers, artists, and musicians, coast to coast. Our extended family, including back-up children, embraces a cast of thousands. Like every family – like your family! – we embody, and celebrate, difference and diversity.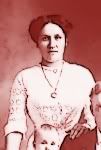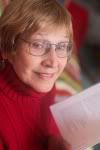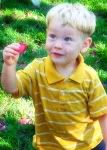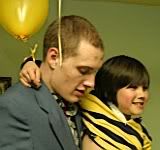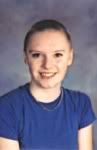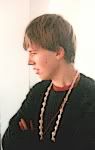 In medical school, I was taught, "When you hear hoofbeats, look for a horse, not a zebra." The corollary was, "Common things are common." But my family, and my patients, have shown me that each of us is deeply uncommon, and we experience our lives extraordinarily. Daily, I honor the zebra-like strangeness, grace, and beauty of my patients. My promise to you is that I will listen closely for your hoofbeats, and honor your inner zebra.